Why Choose Portable Toilet Hire for Domestic Construction
Is your property due to undergo domestic construction work? If so, make sure you arrange portable toilet hire for the tradespeople working on your home. There are several reasons why this is advantageous, so keep reading to learn more.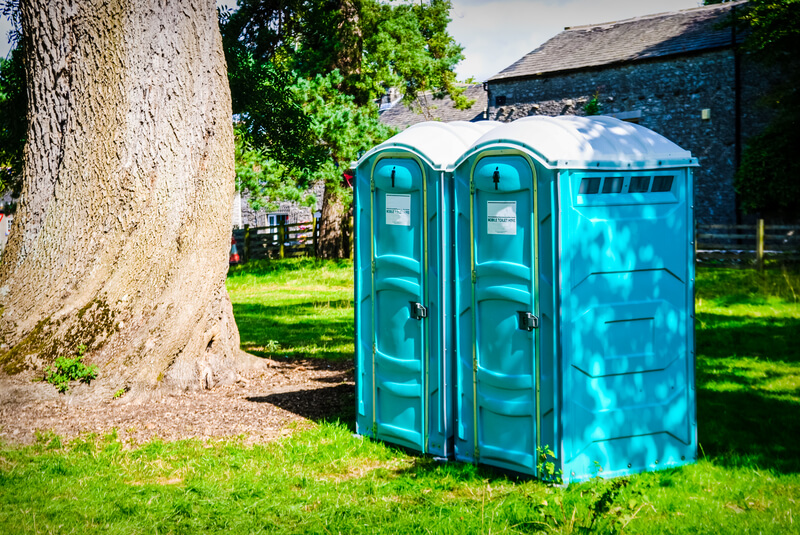 Why Consider Portable Toilet Hire for Domestic Construction?
Portable toilets can be hired for a variety of different circumstances and are completely flexible in their applications due to their portable nature. It is for this reason that they can be considered as an asset for domestic home renovations.
When you're having work done on your property, there will be tradespeople present who will be working on the project at different intervals. Depending on the nature of the construction you're having carried out, this may mean a large number of tradespeople are present at any one time, all of whom will need access to sanitation facilities for the duration of the project.
You could offer up your toilet facilities within your property (if there is working plumbing), but given that many domestic construction projects take weeks and even months to complete, this could end up putting a strain on your plumbing.
Portaloo toilet hire provides a solution to this problem. It allows you to provide tradespeople with adequate sanitation facilities that are clean and accessible, and it also means you don't need to compromise your facilities for what could turn out to be an extended period of time.
3 Reasons to Consider Portable Toilet Hire for Domestic Construction
Aside from the above, there are other reasons why portable toilet hire is a great option for domestic construction. Some of the top benefits are as follows.
Prevents Mess
When tradespeople walk in and out of your house to use the toilet, they will be traipsing dirt through with them. If you have multiple tradespeople using the toilet in one day, it's only natural that your floors will get excessively dirty. By arranging toilet hire, you can keep the mess inside your property to a minimum, therefore minimising disruption and ensuring you're able to enjoy a clean and tidy environment away from the work being carried out elsewhere.
Reduces Clean-up Time
If you've ever used a public bathroom then you'll know that when multiple people are using one toilet, blockages occur on a semi-regular basis. This means you'll either have to roll up your sleeves and unclog the toilet yourself, or you'll need to call a plumber if the issue is out of reach of the u-bend. At Thistle Loos, we take care of toilet management and maintenance as part of our toilet hire service, meaning there's one less thing for you to worry about.
Solves the No-Toilet Issue
Depending on the scale of the domestic construction being carried out, you may find that your toilet is out of use. Tradespeople need adequate facilities whilst at work, and portaloo hire bridges this gap should it arise, allowing everyone to work in a comfortable, clean, and accessible environment.
Arrange Portable Toilet Hire
Learn more or to arrange site toilet hire for your domestic construction project, contact the Thistle Loos team today. Give us a call on 07790 802399 or visit our contact page to submit an enquiry.