Now that the Covid-19 pandemic has settled down and restrictions are being eased, events are back on. From festivals and fairs to gigs and gatherings, people are slowly starting to feel more comfortable attending things, with many looking forward to the arrival of summer and being outdoors.
If you're looking to host an event shortly, you might be looking at venues now. The problem is, with such high demand at present due to a backlog from Covid, popular venues are booked up for months and even years in advance, forcing you to think outside the box.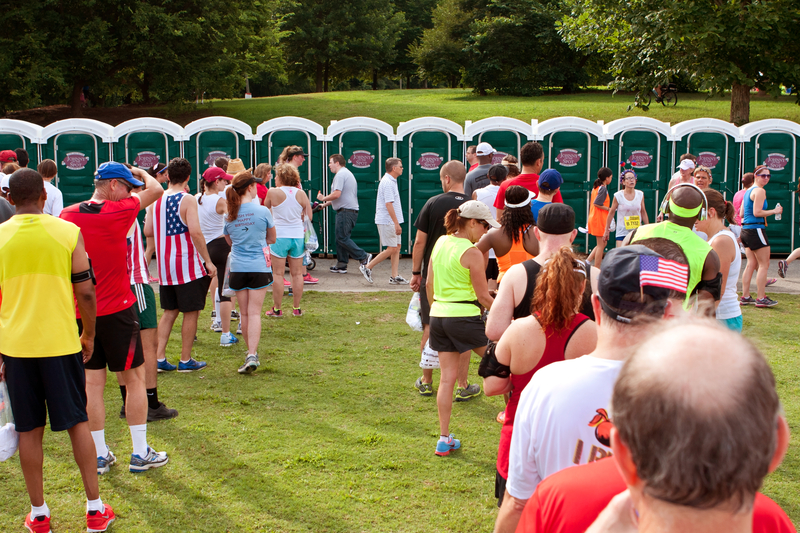 Portable Toilets – Make Any Location An Event Location
Are you stuck trying to find the perfect location for the incredible event you have planned? If so, you're not alone. As mentioned, popular venues are fully booked which means you'll need to get creative with where you host your event, especially if there will be lots of people attending.
Accommodating large groups is far from easy, more so in more remote locations or in situations where the budget is tight. If you've picked a location that isn't typically used for events, you'll be responsible for turning it into an event venue by handling all the logistics. From power to organising disabled toilet hire, there's a lot to think about.
Outdoor events are far from easy to plan and there's the potential for things to go awry if you're not careful. If you fail to get a permit your event could be shut down, and if you don't get adequate power supplies, certain areas of your event space could be without electricity, causing havoc for vendors and guests alike.
Not just this, but you need to ensure you provide enough sanitation for your guests to feel comfortable. This may mean getting portable toilet hire. Without toilets, your location isn't fit to host an event and guests will feel uncomfortable and concerned, so this is another thing that needs to be at the top of your list.
Luckily, Thistle Loos is on hand to take this stress away for you. Our portable toilet hire service includes helping you figure out how many toilets you need, including offering an accessible option via our disabled toilet hire service. We will arrange the logistics for you, meaning you can focus on other areas of transforming a location into an event location.
Portable Toilets Make Your Events Portable
If your event is in a remote area, there will be added issues for you to consider. You need to ensure the safety of guests by having a medic nearby, and you'll need to look into the possibility of getting generators to provide a reliable power source. Luckily, you still won't need to worry about sanitation because we have you covered.
Our portaloo hire services has many benefits, with the main one being that it is – as the name suggests – portable. This means no matter where your event is or how remote your location is, your guests and crew will be able to adequately use sanitation facilities during the gathering. Other benefits include:
Complete waste management – we will empty the waste so you don't have to; leave it to us!
Drop off and pick up – we will organise the logistics around dropping off and picking up the toilets, giving you more time to focus on other aspects of your event.
Any event catered to – no matter how big or small your attendance list is, we can provide proper and clean sanitation stations.
To find out more about how Thistle Loos can help transform any location into an event space through portable and disabled toilet hire, give us a call on 07790 802399 or visit our contact page today.